Scotland Christian Academy (SCA) has made great strides since its establishment in May 1994. To further enhance the impact of your writing and make it more engaging, consider implementing the following suggestions:
​
1. Break down the text into smaller paragraphs to improve readability.
2. Incorporate a brief introduction to provide readers with a better idea of what to expect.
3. Emphasize key achievements and highlights by using bold fonts or bullet points.
4. Use more descriptive language to engage readers, such as sharing some success stories or testimonials from students or parents.
​
For example:
"Scotland Christian Academy: A Beacon of Excellence
Since its establishment in May 1994, Scotland Christian Academy has grown from a modest school of seven students to an educational institution nurturing approximately 300 young minds. Affiliated with Faith Christian Center and licensed by the State of North Carolina Division of Non-Public Education, SCA prides itself on providing high-quality education from a Biblical perspective.
​
**SCA Highlights**
- Over three decades of excellence in Christian education
- Member of the Association of Christian Schools International
- State-of-the-art facilities, including a full-service cafeteria, science and computer labs, athletic fields, and a 16,000-square-foot gymnasium
​
Our mission at SCA is to cater to families in Scotland and surrounding counties, equipping our students with the knowledge necessary to develop a strong relationship with God. By instilling Biblical values in our curriculum, we help students forge their path toward living a victorious Christian life.
​
At SCA, preparing students for academic success is paramount. All high school courses are geared toward entry into the University of North Carolina system, offering college preparatory, honors, and dual-enrollment opportunities. As a testament to our efforts, members of SCA's Class of 2022 have been sought after by some of the region's top higher-learning institutions.
To learn more about the academic offerings at Scotland Christian Academy, please contact the school at (910) 276-7722 or pcline@scasaints.org.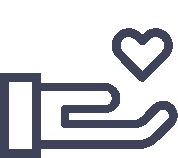 "Whoever is generous to the poor lends to the Lord, and He will repay him for his deed."
Love the Lord with

all

thy heart,

all

thy soul,

all

thy mind.


Matthew 22:37


#ALL

in