Scotland Christian Academy was established in May 1994 as a non-denominational Christian School affiliated with Faith Christian Center, our on campus church. SCA is licensed as a legal private school through the State of North Carolina Division of Non Public Education and is a member of the Association of Christian Schools International.

Our purpose is to minister to the families in Scotland and the surrounding counties! We strive towards instructing our students in understanding how to have a Biblical relationship with God through salvation so that they will have the tools to choose a victorious Christian life by following God in submission and obedience to His will as revealed in the Bible. Through God's faithfulness, SCA has grown from a school of seven students in 1994, to a school of approximately 300 students.

Our campus currently consists of 4 buildings which include a full service cafeteria, science and computer labs, as well as numerous classrooms. Athletic fields are also on campus, and we also have a 16,000 square foot gymnasium that is home to our athletic program.

Academically, all SCA courses are designed to prepare students for college and we strive to provide our students with challenging academic opportunities. All SCA high school students will complete the necessary courses for admission to the University of North Carolina system. We currently offer college preparatory and honors classes to our high school students, as well as dual-enrollment classes for those wishing to get a jump start on college. Members of SCA's Class of 2022 have been sought after and accepted at some of the regions top colleges and universities. For more information regarding SCA academics, please contact the school at (910) 276-7722.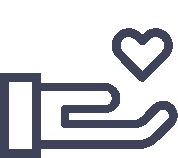 "Whoever is generous to the poor lends to the Lord, and He will repay him for his deed."
Love the Lord with

all

thy heart,

all

thy soul,

all

thy mind.
Matthew 22:37
#ALL

in